Kildala Home Learning Plan June 2020
May 4-8 School Wide Weekly Challenge: Can you Support a Heavy Book With a Single Sheet of Paper?
Materials: one sheet of paper, 5 cm of tape, heavy book, clock with seconds
Challenge: Create a structure that will hold a heavy book off the table for 30 seconds. You may only use one sheet of paper and 5cm of tape.
Extension ideas: What is the tallest structure you can build that will support the book?
How many books can your structure support?
April 27-30 school wide weekly challenge:Geometric Art (click here) Pick a shape and search from your memory, look around the house or outside, or create something new! For example, the circle shape is it a pizza, pie, basketball, clock? How many things can you think of for the shapes and draw your design. Have fun!
April 20-24 school wide weekly challenge: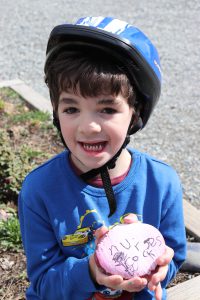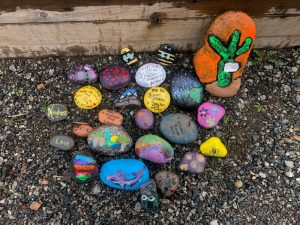 Help brighten up our school yard, paint a rock and leave it in our school garden! At the same time, if you have any school library books, band instruments or any other school belongings please bring them with you at this time and leave them in the drop box outside the main front doors. (Remember to social distance and keep 6ft away if another child is dropping off belongings/ rock at the same time :)
April 14-17 challenge: Support Health Care Workers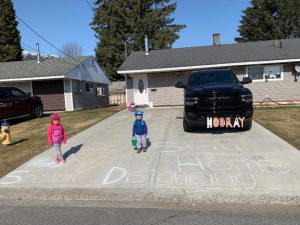 Send your pictures/videos to your teacher by whatever means they have given you, Microsoft 365, email, class app etc.
Each week I will post a few here, on the website, and on the Kildala PAC fb site. Please do not bombard the PAC site with all the pics, instead send them to the teacher and we will pick 1 or 2 from each class. If you DO NOT want your child's picture posted then please mention that when y0u send your picture in to your teacher. Thanks and have fun!