Today the following joint letter was released by five education partner associations in support of the Ministry of Education's K-12 Restart Plan on September 8.  This letter of support was distributed today to all partner groups, the Ministry of Education, and Media Outlets.
Joint Partners Letter of Support, MoE Schools Reopening Plan
The letter is signed by the presidents of the following education partner associations:
BC School Trustees Association
BC Confederation of Parent Advisory Councils
BC Association of School Business Officials
BC Principals' & Vice Principals' Association
BC School Superintendents Association
In response to the announcement today by the Provincial Health Officer and the Ministry of Education (as shared below) that the province will be moving to Stage 2 in its Re-Start Plan for September 8, Coast Mountains School District 82 is taking all necessary steps to plan for a safe return to school for all students and staff.
District staff is committed to communicating the specific plans for School District 82 on or before August 26 and will be working diligently from today forward to ensure schools are safe and ready for the return of students and staff.
We know how important it is for children to be back in school – to both support their emotional and mental health and their ability to socialize and to learn.  We understand the uncertainty over what September will look like is difficult for families and for our staff as we move forward.  Every stage brings challenges and that's why it is critical that we stay in touch as much as possible.  We expect to begin providing answers to specific questions by August 26 or earlier, where possible.
Thanks to the efforts and hard work of our teachers, support staff and administrative staff in June, we had a preview of what it will be like to return to school.  This will greatly benefit the school district as we prepare for this next stage commencing on September 8.
School District 82 has adapted and implemented public health and infection prevention and control measures including staying home when ill, physical distancing, minimal physical contact, hand hygiene and frequent cleaning and disinfection.  The BC Government is setting aside $45.6 million to ensure increased cleaning, hand hygiene stations, and the availability of masks.  School authorities will be required to implement health and safety measures consistent with new guidelines from the BC Centre for Disease Control.
The Ministry of Education is developing operational guidelines that will further assist school districts and independent schools with their planning for September.  District staff will be working closely with school leaders and school partners to develop its School Re-Start Plan for September.
Students and parents can expect to hear regular updates about what's being planned, how it will affect them, and how they can get ready for September.
We look forward to welcoming students and staff back to our schools on September 8.
Sincerely,
Janet Meyer
Superintendent of Schools
Ministry of Education Plan to Safely bring K-12 students back to class full time (BC Government News Release – July 29, 2020)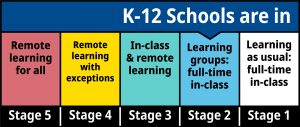 Enhanced safety measures and additional resources will enable most students in grades K-12 to return to school on September 8, 2020, with full-time in-class learning as the province moves to Stage 2 of B.C.'s Education Restart Plan.
"The classroom is an essential part of a child's social, academic and mental development, and that's why we are working hard to ensure students can safely spend the next school year with their teachers and classmates," said Rob Fleming, Minister of Education. "We were the only jurisdiction in Canada that brought students back into the classroom province wide before the end of the school year and this has given us valuable information that we are using to develop our plans, ensuring health and safety at schools remain paramount."
In September 2020, all schools will reopen in Stage 2 of the Five Stages Framework for K-12 Education.   The 2020-2021 school year will look different for students, teachers and parents.
For more information on the K-12 Education Restart Plan, visit: gov.bc.ca/covid19returntoschool.
In preparation for the 2020-2021 school year, please find the School Supplies Lists as provided by Coast Mountains School District schools:
Please Note:
Cassie Hall Elementary School, Suwilaawks Community School and Thornhill Primary School provide classroom supplies to students for a fee.  Parents/Guardians will be provided information during the first week of school.
Caledonia Secondary School (Grades 10-12), Hazelton Secondary School (Grades 9-12), Kitimat City High School and Mount Elizabeth Middle/Secondary School (Grades 9-12) provide information relating to classroom supplies to students during the first week of school.
Should you require further information, please contact Carole Gagnon, Executive Assistant at the Board of Education Office at (250) 638-4401 or via email at carole.gagnon@cmsd.bc.ca.
We look forward to Coast Mountains' students return to school on September 8, 2020.
Have a wonderful summer!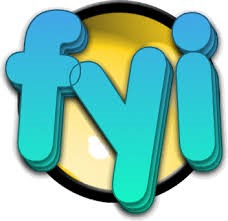 For your information … kindly note the 2020 District-Wide School Summer Closure is scheduled from 8:30 a.m. Monday, July 13 through to 8:30 a.m. Monday, August 17 to accommodate maintenance activities during that time.
Please note … FOB access for teaching staff will be turned off at 8:30 a.m., Monday, July 13 through to 8:30 a.m., Monday, August 17.  Staff that may require access during the 2020 District-Wide School Summer Closure, should contact their School Principal for assistance.  School Principals will continue to have FOB access during the summer closure period.
A friendly reminder … effective March 13, 2020 until further notice, Coast Mountains School District is not accepting any Community Use of School Facilities and Grounds bookings until further notice, in an effort to limit and reduce the spread of COVID-19.
Should you have questions or require additional information, please contact your School Principal for assistance.
For external inquiries, please contact our Director of Facility Services, Travis Elwood at (250) 638-4405.